SAMSUNG FIELD TRAINER - HOME APPLIANCES
We are WorkShop: the Consumer Experience Agency – a leading retail agency in the Nordics, dedicated to creating and delivering innovative customer experience for the world's biggest brands. We do that by offering a complete portfolio of services including data & insights, concept, field marketing and much more – so that we can be a partner to our clients in every step. Join one of our teams around the globe and explore your potential through unique projects, pop-ups, store concepts or our brand ambassador programs!   
Vi i WorkShop er nå på utkikk etter en engasjert, inspirerende og coachende person som er en naturlig selger og relasjonsbygger til å jobbe som Field Trainer innen produktkategorien Home Appliances på Østlandet for vår kunde Samsung.
Som Field Trainer er din hovedoppgave å bygge relasjoner med forhandlere i ditt distrikt og sørge for at de har de riktige verktøyene og kunnskapen til å selge Samsungs hvitevarer. Dette gjør du gjennom planlagte møter og salgsfremmende aktiviteter, alltid i tett dialog med forhandlerne. Arbeidsstedet ditt vil variere fra dag til dag, og arbeidstiden din vil vanligvis være mandag-fredag. Du jobber mot mål og i henhold til etablerte rapporteringsrutiner. Denne stillingen har Østlandet som distrikt og det er en fordel om du er bosatt i området rundt Oslo.
Som person brenner du for ny teknologi og relasjonsbygging, og du har erfaring fra retail og salg. Du liker å reise og er en omgjengelig og verdsatt kollega med gode evner til å styre tiden.

Vi håper at søkeren til denne stillingen oppfyller følgende kriterier:
Minimum to års arbeidserfaring fra salg/detaljhandel, fortrinnsvis innen hvitevarer (Vaskemaskiner, kjøleskap og andre kjøkkenmaskiner)
Svært engasjert og inspirerende
Stor lidenskap for detaljhandel og Samsung
Naturlig selger som brenner for å bygge relasjoner
Utmerkede mellommenneskelige ferdigheter på alle nivåer
Utmerkede skriftlige og muntlige kommunikasjonsevner, både på norsk og engelsk
Erfaring med å representere en stor merkevare som Samsung
God evne til å jobbe med administrasjon og rapportering
Førerkort (B)
Vi tilbyr deg en morsom jobb med høyt tempo i et innovativt og ekspanderende selskap. Har du lyst til å bli med oss?

Arbeidstid: Mandag-fredag, arbeid i helgene kan forekomme
Arbeidssted: Østlandet
Startdato: Så snart som mulig eller etter avtale
Utvelgelses- og intervjuprosess skjer fortløpende, søk derfor så snart som mulig. Vi tar ikke imot søknader per post, søk derfor via add. Siste søknadsfrist 2023-12-19.
Learn more about our company at work-shop.com and follow us on Facebook, LinkedIn and Instagram!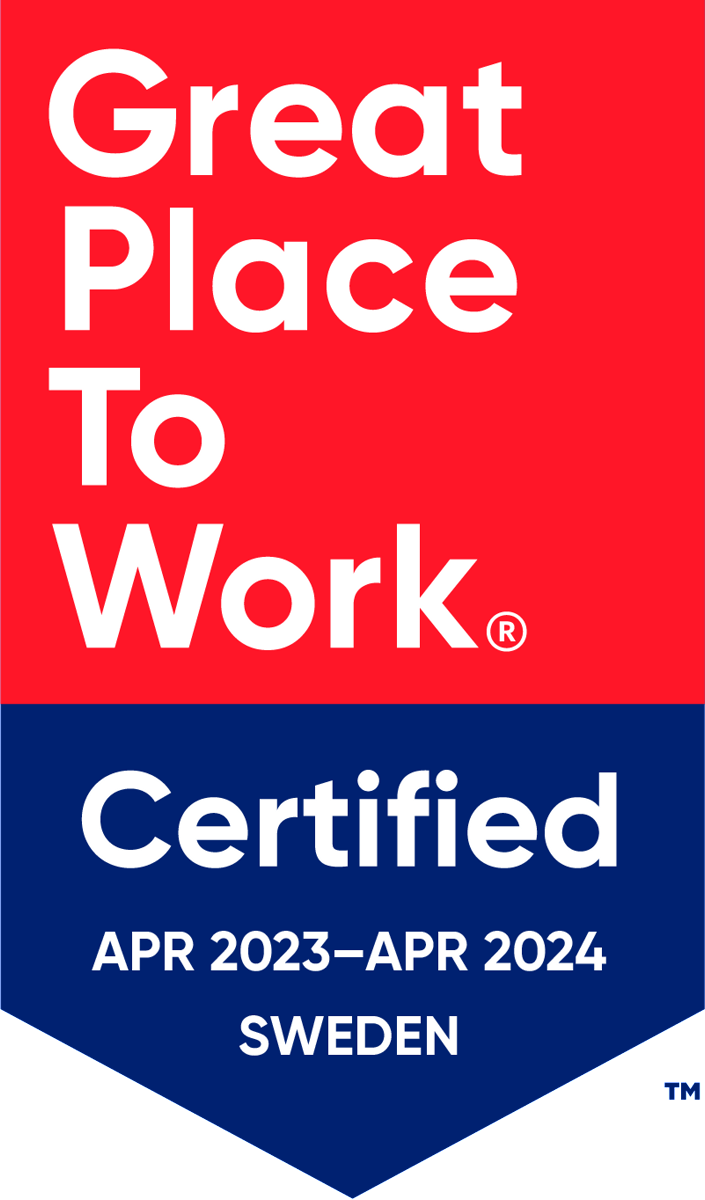 Department

Field Operations

Role

Field Trainer

Locations

Oslo

Employment type

Full-time
THE WORKSHOP COMMUNITY
We are creative innovators. We are both thinkers and doers. To be successful we believe we have to push the limits and try new things. We also believe in having a flat organization with a diversified workforce to make sure all voices can be heard. Working at WorkShop means working together and challenging ourselves but we also make sure to have fun while doing it. We want you to be a part of our community and share insights, tips, laughs and an occasional beer every now and then.
About WorkShop
WorkShop has become one of the fastest growing and most rewarded agencies in the Nordics, helping some of the largest brands and retailers around the world to develop their marketplace. WorkShop is part of the global agency network Advantage Smollan and have representation and capabilities across Europe with a global reach on creative services.
SAMSUNG FIELD TRAINER - HOME APPLIANCES
Loading application form