Field Operations
·
Sweden
FIELD TEAM LEAD TILL SAMSUNG - REGION SYDVÄST
WorkShop erbjuder en spännande tjänst i en internationell och dynamisk organisation där tiden mellan idé och beslut alltid är kort. Vill du bli en del av vårt team?
Nu letar vi på WorkShop efter en Field Team Lead för Samsung med främsta ansvar att maximera försäljningen inom produktkategorin MX – Mobile Experience (smartphone, laptop, tablet och wearable) hos utvalda återförsäljare i ditt distrikt. Vi söker dig som har ett starkt intresse för retail och som älskar Samsung. Du drivs av att uppnå ambitiösa mål tillsammans med andra, är ett proffs på att kommunicera och att skapa goda relationer och trivs med att arbeta självständigt.
Som Field Team Lead för Samsung är din huvudsakliga arbetsuppgift att leda det regionala Field Force-teamet, vars huvudsakliga arbetsuppgifter är att utbilda butikspersonal i Samsungs produkter. Detta gör du genom att skapa rätt förutsättningar för dem att lyckas och säkerställa punktliga leveranser med god kvalitet mot förutbestämda KPI:er. Det gör du bland annat genom besök hos återförsäljarna med din personal och att planera regionala aktiviteter, event och utbildningar.
Du arbetar mot uppsatta KPI:er inom strategiska målområden och rapporterar enligt uppsatt rapporteringsrutin. Du utgår från din hemort men din arbetsplats varierar från dag till dag och vecka till vecka mellan olika återförsäljare. Övernattningar på annan ort kan förekomma.
Vi söker dig som:
Har minst 4–5 års dokumenterad erfarenhet inom detaljhandeln
Är inspirerande och har ett coachande förhållningssätt
Är flexibel och lösningsorienterad
Gillar att arbeta strukturerat och noggrant med fokus på detaljer
Har relevant erfarenhet av affärsplanering och kundhantering
Motiveras av att uppnå ambitiösa mål tillsammans med andra
Har god kommunikativ förmåga och har ett coachande förhållningssätt
Besitter en hög social kompetens och förmågan att vinna förtroende hos andra
Är flexibel och fokuserar på att se möjligheter i en ständigt föränderlig miljö
Kan analysera- och omvandla data och information till förbättringsaktiviteter
Gillar att arbeta strukturerat och noggrant med fokus på detaljer
Talar flytande svenska och engelska
Kan arbeta obehindrat i MS Office
Innehar B-körkort
Vi erbjuder dig ett roligt och fartfyllt arbete på ett inspirerande och växande företag. I tjänsten ingår förmånsbil, 30 dagars semester och vi tillämpar 6 månaders provanställning. Vi har även kollektivavtal.
Övrigt
Arbetstid: Heltid
Start: Omgående eller enligt överenskommelse
Arbetsort: Region Sydväst (Malmö eller Göteborg är en bra utgångspunkt)
Vi håller intervjuer löpande så vänta inte med din ansökan. Ansökan sker via hemsidan, vi tar inte emot ansökningar via mail. Sista ansökningsdag för tjänsten är 2023-09-30. Varmt välkommen med din ansökan!

Vi är WorkShop: the Consumer Experience Agency – Nordens ledande retailbyrå, dedikerad till att skapa och leverera innovativa kundupplevelser för några av världens största varumärken. Det gör vi genom att erbjuda en komplett portfölj av tjänster inklusive data & insights, concept, field marketing och mycket mer – så vi kan hjälpa våra kunder i varje steg. Gå med i ett av våra team runt om i världen och utforska din potential genom unika projekt, pop-ups, butikskoncept eller våra ambassadörsprogram!

Lär dig mer om vårt företag på WorkShop och följ oss gärna på Facebook, LinkedIn och Instagram!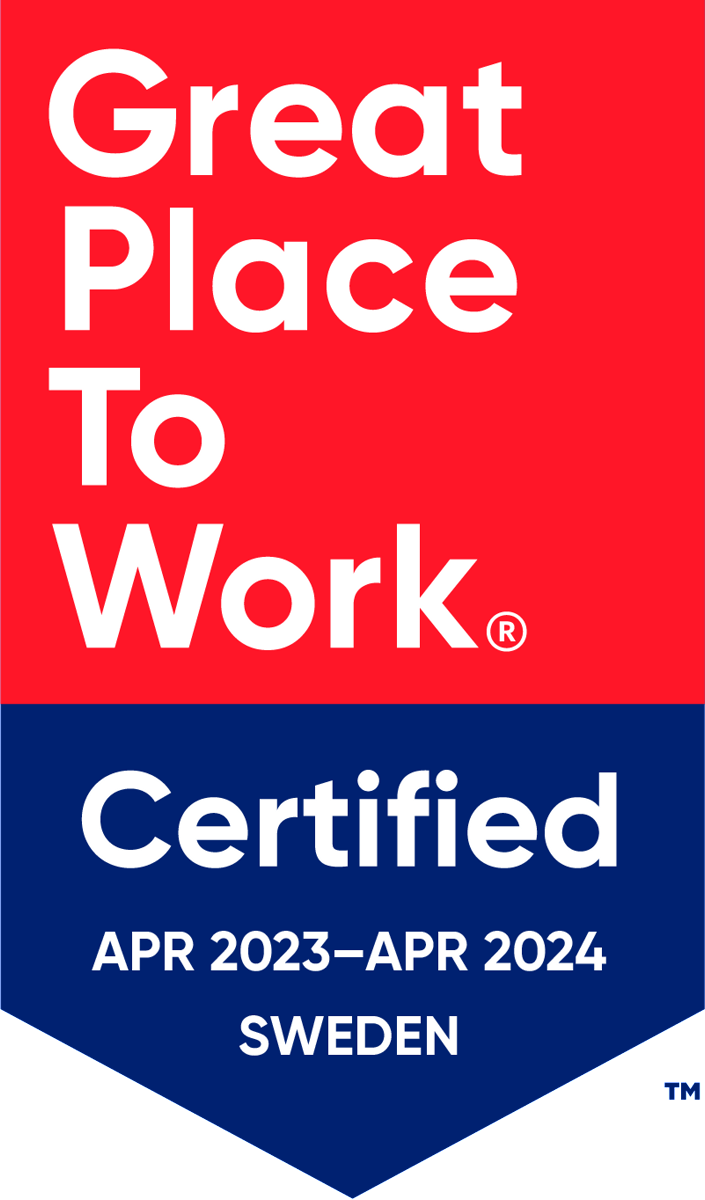 Department

Field Operations

Locations

Sweden

Employment type

Full-time
THE WORKSHOP COMMUNITY
We are creative innovators. We are both thinkers and doers. To be successful we believe we have to push the limits and try new things. We also believe in having a flat organization with a diversified workforce to make sure all voices can be heard. Working at WorkShop means working together and challenging ourselves but we also make sure to have fun while doing it. We want you to be a part of our community and share insights, tips, laughs and an occasional beer every now and then.
About WorkShop
WorkShop has become one of the fastest growing and most rewarded agencies in the Nordics, helping some of the largest brands and retailers around the world to develop their marketplace. WorkShop is part of the global agency network Advantage Smollan and have representation and capabilities across Europe with a global reach on creative services.
Field Operations
·
Sweden
FIELD TEAM LEAD TILL SAMSUNG - REGION SYDVÄST
Loading application form