NORDIC TEAM LEAD FOR INTEL!
WorkShop offers you an exciting job in an international and dynamic organization where there is a short time gap from idea to action. Would you like to join us?
We at WorkShop are currently seeking a highly motivated and experienced individual to join our team as Nordic Team Lead for the Intel division. This role is a central part of our organization, responsible for overseeing our Nordic team's operations and ensuring the delivery of exceptional services to our clients, with a focus on Intel solutions. If you are a passionate leader with a deep understanding of the Nordic retail market, possess excellent coaching and managerial skills, and have a desire to drive innovation in the industry? Then apply already today!
Responsibilities:
As Team Lead for the Nordic team, you will be responsible over coaching and mentoring your team, as well as guiding them to develop their potential, overcome challenges, and excel. You will be building strong client relationships, with an emphasis on the customer Intel, ensuring that client needs are not just met, but exceeded. You will oversee projects, ensuring they are delivered on time and within budget and you will collaborate with the management team to develop and implement strategic plans for the Nordic region. The job includes operational work in the field and active participation in training sessions and events.
In this role you will also be responsible for what and how to implement the client's training portfolio and adapt it to the Nordic market, while making sure your team has what it needs to conduct their daily operations. You will be setting and monitoring key performance indicators (KPIs) to measure team and project success and efficiently allocating and managing resources to optimize team productivity. You will also stay up-to-date with industry trends and market developments to identify growth opportunities and drive innovation.
Qualifications:
Minimum 4 years of experience in the retail and consumer electronics industry
Proven experience in team leadership and management
Strong understanding of the Nordic retail market and consumer behaviour
Excellent communication and interpersonal skills
Results-driven mindset with a focus on client satisfaction and team development
Ability to work collaboratively in a fast-paced, dynamic environment
Fluent in English and Swedish
Have a valid driver's license
Proficiency in Microsoft Office Suite (PowerPoint, Excel, Word)
Working hours: Full time, 6 months' probation period
Location: Sweden 
Start date: As soon as possible or according to agreement
We offer you opportunities for career growth and advancement, a creative and collaborative work environment, access to cutting-edge retail technologies and tools and to work with leading brands and retailers in the industry. Don't miss out on this exciting opportunity!
Interviews are ongoing, so we encourage you to submit your application promptly. The deadline for applications is 2023-09-30 via the advertisement. 

We are WorkShop: the Consumer Experience Agency – a leading retail agency in the Nordics, dedicated to creating and delivering innovative customer experience for the world's biggest brands. We do that by offering a complete portfolio of services including data & insights, concept, field marketing and much more – so that we can be a partner to our clients in every step. Join one of our teams around the globe and explore your potential through unique projects, pop-ups, store concepts or our brand ambassador programs!
Learn more about our company at WorkShop and follow us on Facebook, LinkedIn and Instagram!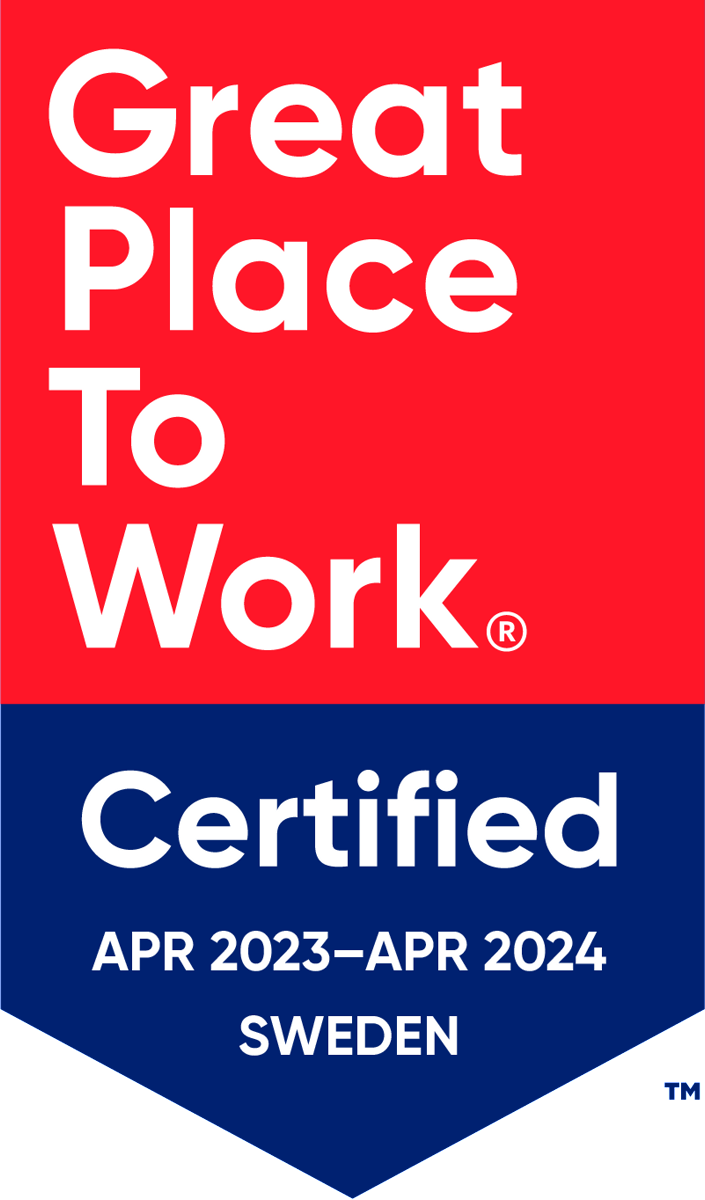 Locations

Sweden

Employment type

Full-time
THE WORKSHOP COMMUNITY
We are creative innovators. We are both thinkers and doers. To be successful we believe we have to push the limits and try new things. We also believe in having a flat organization with a diversified workforce to make sure all voices can be heard. Working at WorkShop means working together and challenging ourselves but we also make sure to have fun while doing it. We want you to be a part of our community and share insights, tips, laughs and an occasional beer every now and then.
About WorkShop
WorkShop has become one of the fastest growing and most rewarded agencies in the Nordics, helping some of the largest brands and retailers around the world to develop their marketplace. WorkShop is part of the global agency network Advantage Smollan and have representation and capabilities across Europe with a global reach on creative services.
NORDIC TEAM LEAD FOR INTEL!
Loading application form