Field Operations
·
Sweden
FIELD SPECIALIST TILL CASTROL!
Vi på WorkShop söker för närvarande en Field Specialist till vår kund Castrol, som är en världsledande aktör inom smörjmedel för motorer. Vi letar efter dig som har ett starkt intresse för kommunikation och brinner för att skapa goda relationer. Låter detta som du? Ansök idag!
Som Field Specialist för Castrol kommer du att vara en del av ett nordiskt team och ditt ansvar kommer att vara att upprätthålla och utveckla relationerna till butiker och oberoende verkstäder som marknadsför och använder Castrols produkter, samt arbeta med prospektering. Det är därför viktigt att du känner dig bekväm med att tala inför och hålla kurser för större grupper och utföra behovsanalyser på ett rådgivande sätt hos kunderna. 
Du agerar som varumärkesambassadör i den region du ansvarar för och arbetar kontinuerligt för att stärka varumärkespreferensen hos återförsäljarna genom att skapa engagemang för Castrols produkter hos personalen. För att du skall lyckas med detta kommer vi erbjuda dig utbildning och upplärning inom produktkategorin. Arbetsplatsen varierar mellan olika butiker och verkstäder varje dag och från vecka till vecka. Du arbetar mot uppsatta mål och rapporterar enligt fastställd rapporteringsrutin.
För att lyckas i rollen som Castrol Field Specialist har du mycket god förmåga att bygga relationer och nätverk. Du är en självgående och social person som trivs i en varierad arbetsmiljö med höga krav. Dessutom är du kundfokuserad, utåtriktad och resultatinriktad. 
Vi söker dig som: 
• har intresse och kunskap om bilar och motorer 
• gärna har tidigare arbetslivserfarenhet från fordonsbranschen 
• är inspirerande och positiv 
• har förmåga att presentera information på ett strukturerat sätt 
• är lyhörd och har hög social kompetens 
• är proaktiv och lösningsorienterad 
• levererar goda prestationer och överträffar kundens förväntningar 
• kan arbeta smidigt i MS Office 
• flytande i svenska och engelska 
• har körkort klass B
Anställning: Heltid, tillsvidareanställning med 6 månaders provanställning 
Arbetsplats: Östra Svealand (tjänsten innebär resor med övernattning ca 3-4 nätter per vecka) 
Tillträde: Enligt överenskommelse
Vi erbjuder dig en rolig och fartfylld tjänst i ett stort och välkänt företag som är marknadsledande inom sitt område. Vi genomför intervjuer löpande, så vänta inte med att ansöka. Sista ansökningsdag för tjänsten är 2023-09-22. Vi ser fram emot att höra från dig!

We are WorkShop: the Consumer Experience Agency – a leading retail agency in the Nordics, dedicated to creating and delivering innovative customer experience for the world's biggest brands. We do that by offering a complete portfolio of services including data & insights, concept, field marketing and much more – so that we can be a partner to our clients in every step. Join one of our teams around the globe and explore your potential through unique projects, pop-ups, store concepts or our brand ambassador programs!
Learn more about our company at WorkShop and follow us on Facebook, LinkedIn and Instagram!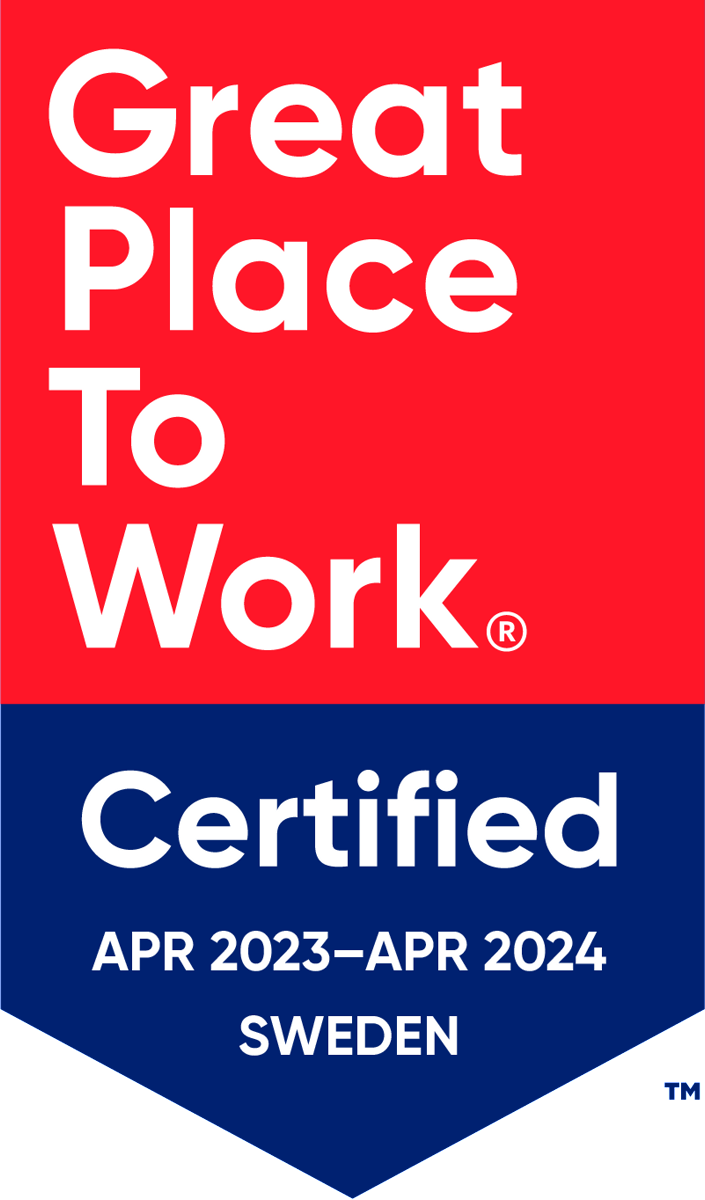 Department

Field Operations

Locations

Sweden

Employment type

Full-time
THE WORKSHOP COMMUNITY
We are creative innovators. We are both thinkers and doers. To be successful we believe we have to push the limits and try new things. We also believe in having a flat organization with a diversified workforce to make sure all voices can be heard. Working at WorkShop means working together and challenging ourselves but we also make sure to have fun while doing it. We want you to be a part of our community and share insights, tips, laughs and an occasional beer every now and then.
About WorkShop
WorkShop has become one of the fastest growing and most rewarded agencies in the Nordics, helping some of the largest brands and retailers around the world to develop their marketplace. WorkShop is part of the global agency network Advantage Smollan and have representation and capabilities across Europe with a global reach on creative services.
Field Operations
·
Sweden
FIELD SPECIALIST TILL CASTROL!
Loading application form