Finance
·
Stockholm
·
Hybrid Remote
GROUP FINANCE MANAGER MED FOKUS PÅ REDOVISNING!
Workshop söker nu en Group Finance Manager som motiveras av att vara del av en organisation med högt tempo och stark entreprenörsanda! Låter det som du? Ansök redan idag!
Som Group Finance Manager på Workshop ansvarar du för redovisning och ekonomistyrning för hela WorkShops koncern. Då vi är delägda av ett internationellt bolag ansvarar du även för en stor mängd rapportering till ägarbolaget. Du ansvarar för månads-, kvartals- och årsbokslut och driver det årliga budgetarbetet och löpande prognosarbetet. Ekonomiteamet består idag av dig, en Junior Business Controller samt en Ekonomiassistent.
Exempel på arbetsuppgifter och ansvarsområden:
Finansiell rapportering
Löpande bokföring och avstämning för alla koncernens bolag
Intern och extern fakturering
Vinstavräkningar
Balansavstämningar samt moms och skatteredovisning
Likviditetsplanering
Rapportering mot ägarbolag
Inter-company avstämningar
Personalfrågor inom teamet
Övrigt administrativt arbete som kan uppstå på en ekonomiavdelning
Vi söker dig som har gedigen erfarenhet av redovisning, ekonomistyrning, bokslut och gärna finansiell controlling. Du är en noggrann, ambitiös och strukturerad person som ständigt strävar efter förbättring. Vi lägger stor vikt vid dina personliga egenskaper och ser att du trivs med att arbeta i team samt är van att axla ansvar och arbeta självständigt. Att hjälpa kollegorna och bidra till ett gott samarbete och god stämning faller sig naturligt för dig. Vidare är du proaktiv, flexibel och prestigelös. Du kan kommunicera och framföra dina åsikter på ett tydligt sätt och du uppskattar att driva verksamheten framåt.
Vi ser gärna att du som söker: 
Har en akademisk examen inom ekonomi eller motsvarande
Har flerårig erfarenhet av kvalificerat redovisningsarbete
Är flytande i tal och skrift i minst ett av språken svenska/engelska
Innehar goda kunskaper i Excel
Erfarenhet av koncernredovisning är meriterande
Erfarenhet av nordisk redovisning är meriterande
WorkShop erbjuder en spännande tjänst i en internationell och dynamisk organisation där tiden mellan idé och beslut alltid är kort. Vill du bli en del av vårt team?
Arbetsort: Stockholm HQ NextGenRetailHub (Hybrid)
Start: Så snart som möjligt eller enligt överenskommelse 
Arbetstid: Heltid med 6 månaders provanställning
Vi håller intervjuer löpande så vänta inte med din ansökan. Sista ansökningsdag för tjänsten är 2023-06-11. Ansökan sker via hemsidan, vi tar inte emot ansökningar via mail.

Vi är WorkShop: the Consumer Experience Agency – Nordens ledande retailbyrå, dedikerad till att skapa och leverera innovativa kundupplevelser för några av världens största varumärken. Det gör vi genom att erbjuda en komplett portfölj av tjänster inklusive data & insights, concept, field marketing och mycket mer – så vi kan hjälpa våra kunder i varje steg. Gå med i ett av våra team runt om i världen och utforska din potential genom unika projekt, pop-ups, butikskoncept eller våra ambassadörsprogram!

Lär dig mer om vårt företag på WorkShop och följ oss gärna på Facebook, LinkedIn och Instagram!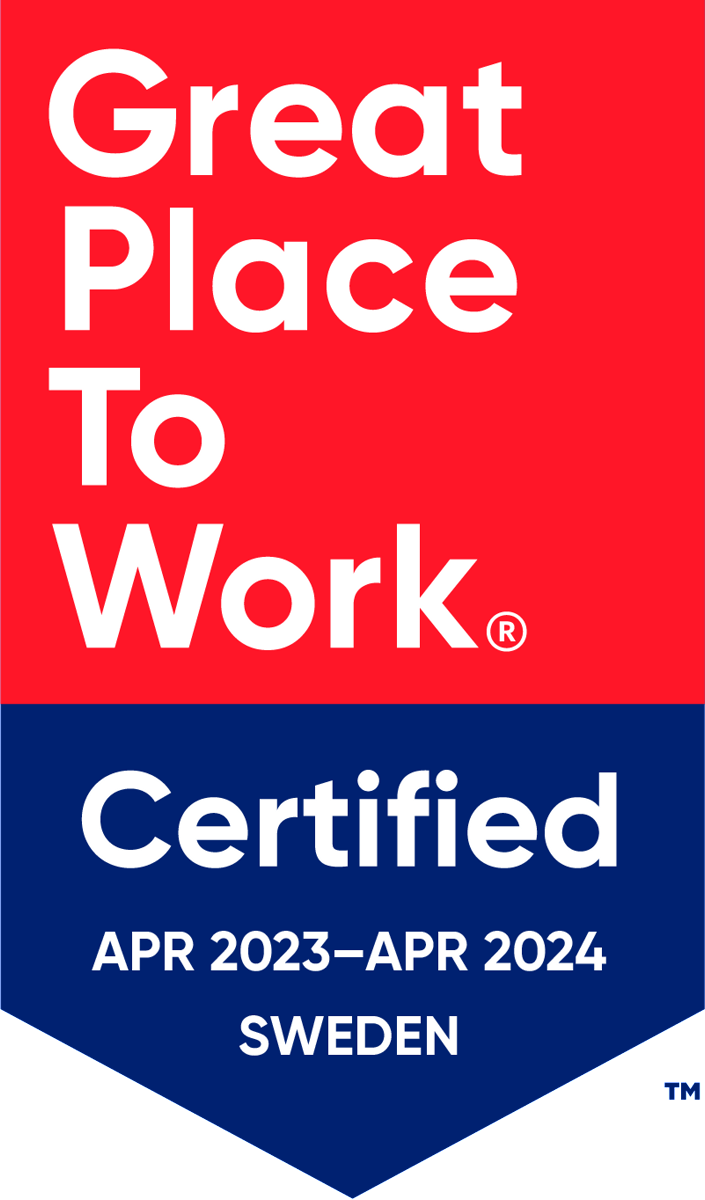 Department

Finance

Role

Finance Manager

Locations

Stockholm

Remote status

Hybrid Remote

Employment type

Full-time
THE WORKSHOP COMMUNITY
We are creative innovators. We are both thinkers and doers. To be successful we believe we have to push the limits and try new things. We also believe in having a flat organization with a diversified workforce to make sure all voices can be heard. Working at WorkShop means working together and challenging ourselves but we also make sure to have fun while doing it. We want you to be a part of our community and share insights, tips, laughs and an occasional beer every now and then.
About WorkShop
WorkShop has become one of the fastest growing and most rewarded agencies in the Nordics, helping some of the largest brands and retailers around the world to develop their marketplace. WorkShop is part of the global agency network Advantage Smollan and have representation and capabilities across Europe with a global reach on creative services.
Finance
·
Stockholm
·
Hybrid Remote
GROUP FINANCE MANAGER MED FOKUS PÅ REDOVISNING!
Loading application form