STAGE – ASSISTANT.E CHEF DE PROJET
À propos de WorkShop
WorkShop est une agence créatrice d'expériences.
Depuis toujours, le consommateur est au centre de nos réflexions et de nos stratégies. Notre objectif premier est de créer de réelles expériences grâce à des concepts créatifs innovants et un consumer journey pertinent sur tous les touchpoints, qu'ils soient physiques ou digitaux.
Créé en 1979 à Stockholm, WorkShop a des antennes dans de nombreux pays des Nordics et à récemment décidé de se déployer sur le marché européen avec une Agence basée à Paris. Grâce à son ADN expérientiel, son expertise sur les medias traditionnels et son développement digital, WorkShop accompagne ses clients de la stratégie à la production (offline et online).
Campagnes, social media, influence, activations, events, concepts éphémères, nous créons des expériences sur mesure pour nos clients tels que Nike, Google, Sonos, Audi, Intel, Electrolux, Cake...
À propos du poste
Afin de développer l'équipe commerciale WorkShop cherche son/sa nouveau/elle ASSITANT.E CHEF DE PROJET. Vous serez directement rattaché/ée à l'équipe commerciale.
Missions principales
Gestion de projet
New business
Veille créative
Création newsletter
Reporting
Profil recherché
Formation Master 2 École de commerce ou de Publicité
1ère expérience en agence souhaitée
Curieux, proactif, organisé, minutieux, réactif, créatif
Très bon relationnel
Expression orale et écrite parfaite
Anglais courant (80% des échanges en anglais)
Ce que nous offrons
Un cadre de travail agréable (tout nouveaux bureaux dans le 11ème !)
Télétravail (2 jours / semaine)
Des déplacements réguliers au HQ de Stockholm
Une équipe sympa !
STAGE à pourvoir dès que possible.
  
Learn more about our company at work-shop.com and follow us on Facebook, LinkedIn and Instagram!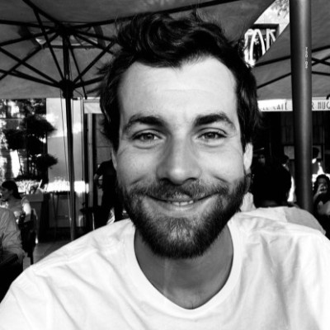 Contact
Loïc Baudry
Business Director & Head of Digital – Digital & Innovation
Related jobs
THE WORKSHOP COMMUNITY
We are creative innovators. We are both thinkers and doers. To be successful we believe we have to push the limits and try new things. We also believe in having a flat organization with a diversified workforce to make sure all voices can be heard. Working at WorkShop means working together and challenging ourselves but we also make sure to have fun while doing it. We want you to be a part of our community and share insights, tips, laughs and an occasional beer every now and then.
About WorkShop
WorkShop has become one of the fastest growing and most rewarded agencies in the Nordics, helping some of the largest brands and retailers around the world to develop their marketplace. WorkShop is part of the global agency network Advantage Smollan and have representation and capabilities across Europe with a global reach on creative services.